Interview with Norwegian national players Guro Knutsen Mienna and Lene Mykjåland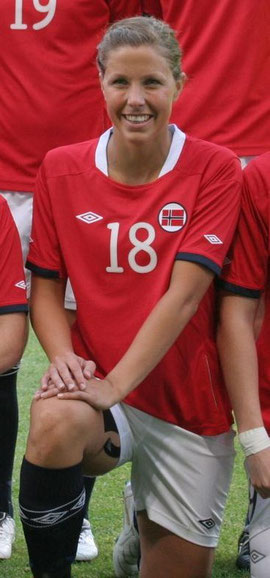 Hei Guro and Lene, first of all thank you for the interview. How happy were you after securing a place at the FIFA Women's World Cup?
We both were, of course, really happy! The world cup is our main goal this season, and we're really excited.
What does it mean to you personally to be at the Women's World Cup?
We get to play with and against the best players in the world. Coming from a small country as Norway is, it's really big to play the world cup. Especially with all the extra attention; media, audiens and so on ... We're not used to that!
On which performance level is Norway at the moment?
We think and hope that we can be an outsider that can fight for a medal.
Guro, the national coach Eli Landsem does not set up you in past autumn or winter more than spearhead, but in the defence – how do you come with it or do you find favour in your new position?
I like my new position, and think it's challenging and fun.
Which team of the group stage is the most difficult one: Equatorial Guinea, Brazil or Australia?
We've never played or seen Equatorial Guinea so we don't really know anything about them right now. We've played both Brazil and Australia, and they're both really good teams. Brazil, on paper, is probably the best, but in the world cup, every game with be tough!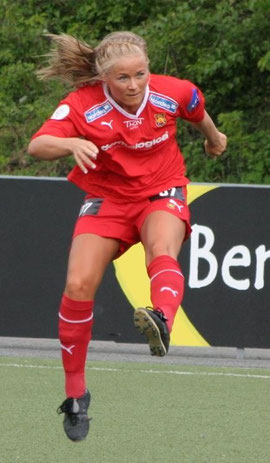 A year ago Australia won a bit surprised the Asian championship. Do you think it is possible that the women's team of the coach Tom Sermanni will fight with your team for a place in the quartelfinal?
Yes, that's very possible. I think that in all the groups all teams will fight with each other to reach the quarterfinals.
If Norway reaches the final who would be your personal favorite opponent?
Hmm ... For us, it's always extra fun to play Sweden since we're "neighbors", and also extra fun to win!
What are you looking forward to most at the FIFA Women's Cup, and what are you expecting from the tournament?
We're looking forward to play with and against the best players in the world. Excited about the perfect footballfields, and with all the people watching and cheering! And of course, we want to succeed and take a medal!
Thank you again. FFN-Team wishes you every success!